LLC "BKZ" WINS TWO NOMINATIONS OF RATING OF SUPPLIERS OF EQUIPMENT FOR FEC
February 25, 2020
The Barnaul boiler plant took first place in two categories - "Boiler equipment" and "Pipe fittings" according to a survey of consumers of products for the fuel and energy complex among Russian companies according to the results of 2019. The study was conducted by the Rating Agency "Center for Suppliers of Fuel and Energy Complex". The survey involved more than 100 generating and grid companies in the electric power industry.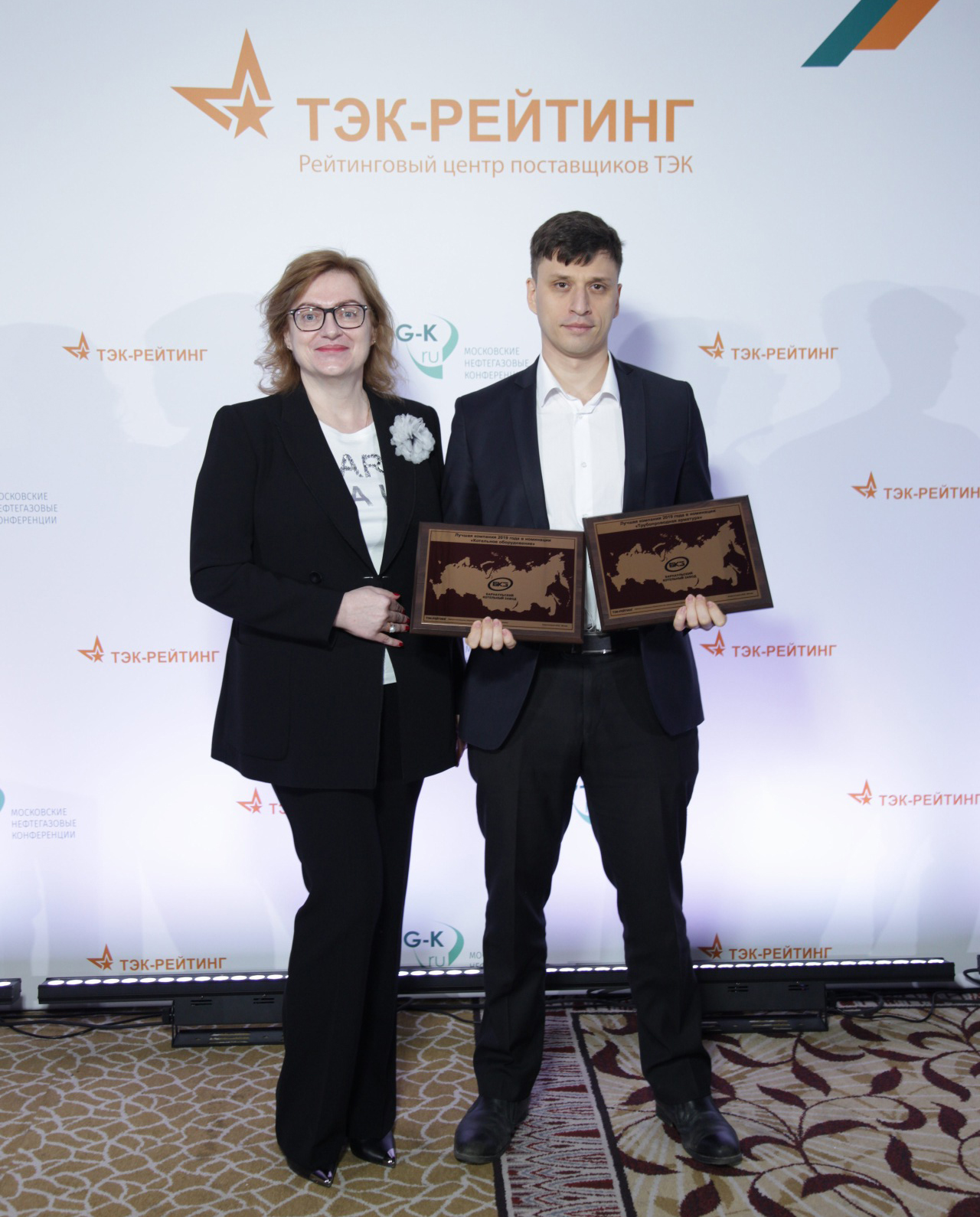 The award was presented on February 20 at the annual conference INVESTENERGO-2020, Director of Sales of the company Alexander Gammer.
In the group "Boiler equipment" were evaluated:
Barnaul Boiler Plant LLC, Belgorod Power Engineering Plant LLC, Biysk Boiler Plant JSC, Dorogobuzh Boiler Plant JSC, Krasnoyarsk Boiler Plant LLC, Podolsky Machine Building Plant JSC, Krasny Kotelshchik OJSC , Branch of NKMZ LLC TER, JSC ZKO.
In the Pipe Fittings group, the following were evaluated:
ABS ZEiM Automation OJSC, ARKOR LLC, ARMATEK CJSC, Barnaul Boiler Plant LLC, Belgorod Power Engineering Plant LLC, NPP Himalaya LLC, TKZ Krasny Kotelshchik LLC, NPO Flame CJSC , CJSC ROU, CJSC Saratov Valve Plant, LLC Sibgazstroydetal, LLC Siberian Pipeline Company, LLC Energomash-Armature High Pressure, CJSC Energomash (Chekhov) -ChZEM, CJSC PO MZTA , Volgogradneftemash LLC, Starooskolsky Valve Plant CJSC, Armakom Engineering LLC, Broen LLC, Soyuz-01 Firm CJSC, О JSC "Penztyazhpromarmatura".
The plant staff is grateful to consumers for the high appreciation of labor and the quality of products.
---
Barnaul Boiler Plant
http://en.bkzn.ru
656023, Russia, Altai Region,
Barnaul, Kosmonavtov Pr., h. 6Э
Phone: +7 (3852) 22-70-07