CERTIFICATE OF CONFORMITY TO GOST R ISO 9001-2015
The Barnaul Boiler Plant received a new Certificate of Conformity, certifying that the Quality Management System for the design, production, and sale of valves, reduction and cooling units and other power engineering products meets the requirements of GOST R ISO 9001-2015 (ISO 9001: 2015).
The validity period of the new Certificate is October 2023.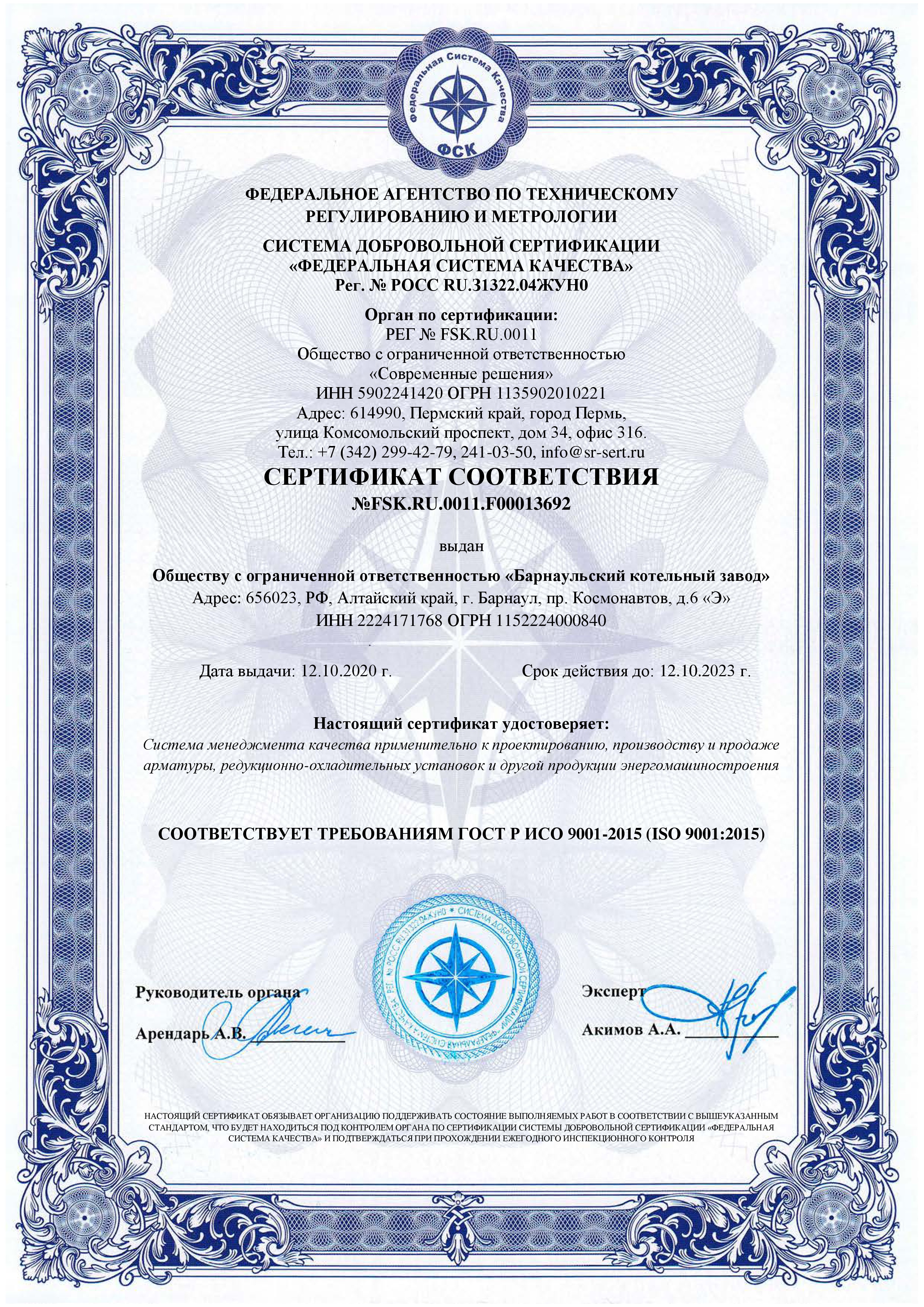 REFERENCE
ISO 9001 certification is, in essence, an external audit - an independent party's assessment of the success of the QMS implementation. The check is carried out in two stages: documentary and on-site conformity assessment by an independent expert of the certification body and a specialist from the Federal Accreditation Agency.
---
Barnaul Boiler Plant
http://en.bkzn.ru
656023, Russia, Altai Region,
Barnaul, Kosmonavtov Pr., h. 6Э
Phone: +7 (3852) 22-70-07