Equipment search and questionnaires
Control cabinets
The control cabinet provides remote automatic control and regulation of engineering processes of steam preparation to the specified accuracy.
The control cabinet enables the following operations:
— Control, registration and indication of steam temperature and pressure at the station inlet and outlet,
— Control, registration and indication of cooling water temperature and pressure,
— Remote and local control of electric actuators of gate and control valves,
— Heating-up control of PRDS,
— Control of inlet phases,
— Position control of thermal relays and trips,
— Temperature and pressure control in automatic and manual mode,
— Archiving of parameters in the computer,
— Sound and light signaling,
— Monitoring of sensors (breakage, short circuit),
— Connection to the computer through the interface RS-485.
Climatic version: У, УХЛ, ХЛ according to GOST 15150-69.
Placement category: 1, 2, 3, 4 according to GOST 15150-69.
On your special request, the following options are available:
— Completing of control cabinets with devices of foreign manufacturers (Omron, Siemens).
— Connection of the control cabinet to the computer with software installation (SCADA).
Production according to TR 27.12.31-007-15365247-2016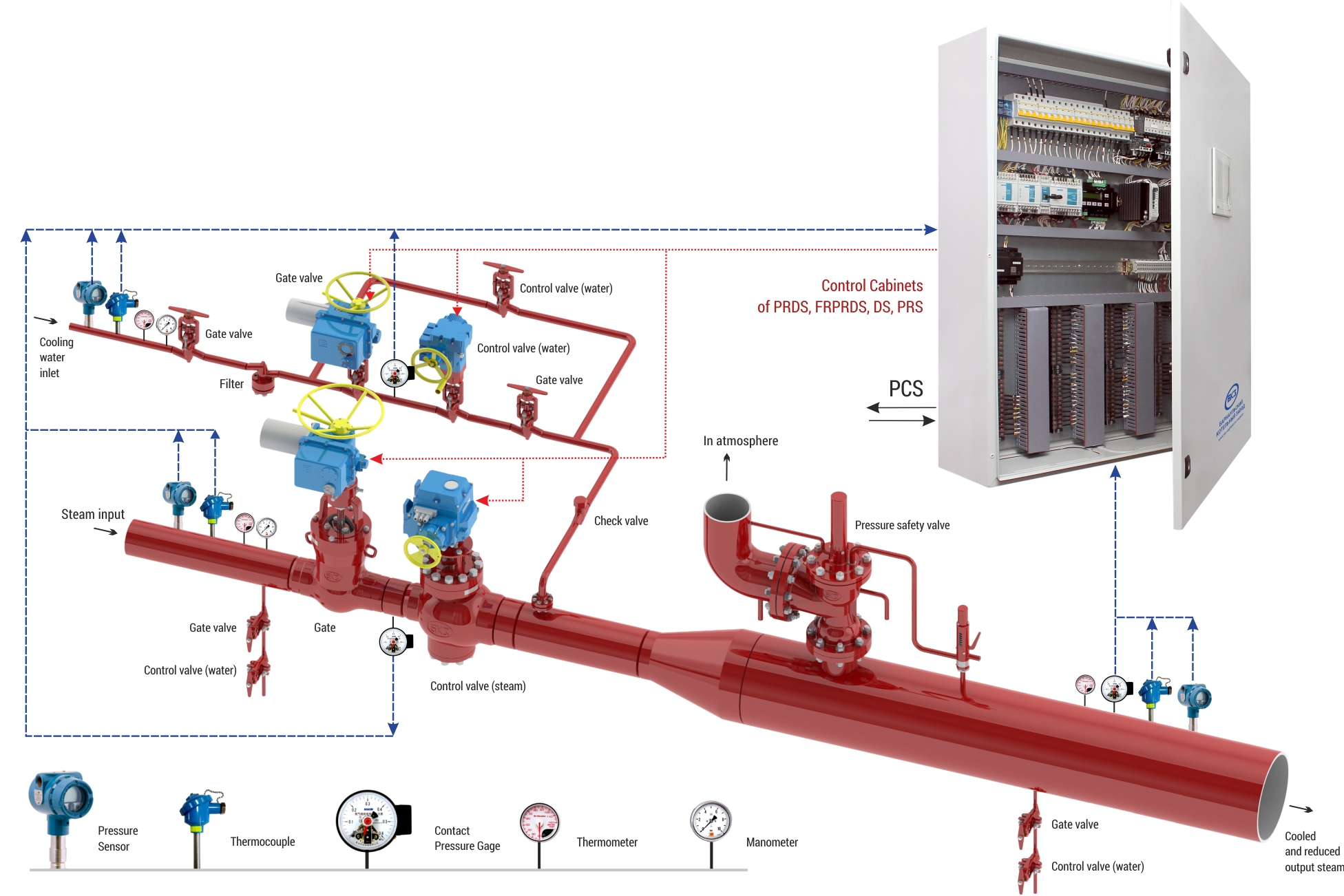 The functions and completeness of the control cabinet and control and measuring instruments are determined on the basis of terms of reference (configuration data sheet).
Specialists of BKZ, LLC are ready to carry out supervised installation and adjustment of automatic mechanisms of PRDS.